Vacation Bible School 2023
June 5th to June 9th
Registration NOW OPEN!
Click the link below to register!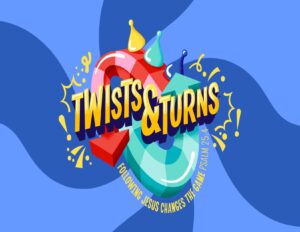 About Us
University Baptist Church worships together in unity as a body of believers in Jesus Christ, reach out to the community to evangelize the lost and disciple all Christians through the power of the Holy Spirit.
We realize the importance of reflecting Christ in all that we do. We believe that God has placed us here in Thibodaux, Louisiana to minister and encourage each other, in this area and around the world.
What We Believe
The beliefs of University Baptist Church correspond with the 2000 Baptist Faith & Message.
For specifics on what we believe, click HERE
Where Can I Serve?
Mission Outreach
University Baptist is thrilled to be part of the spread of God's kingdom around the world. We are active in supporting missionaries with our money and with our prayers.
Our main goal is provide people with their physical needs,
while sharing the Gospel, which will meet their spiritual needs
(just as we see Jesus did -John 6:1-15).
We encourage all of our people to respond to God's call for laborers, whether it means that they move to a foreign country or live and minister in our own community.
For more information about missions and outreach opportunities, or to get involved, contact ubc@ubcthibodaux.net.
Worship Team
God-honoring worship is something we strive for. Many church members get involved in our music ministry. Some play their instruments. Some are vocalists. Others are involved in the choir. These volunteers are an important part of the ministry of UBC, using their talents and gifts to glorify God.
If you are interested in finding out more information about our worship team, or to get involved today, contact Lawrence Ledet at worship@ubcthibodaux.net
Media & Technology
For more information, or to volunteer for our in service media opportunities please contact Lawrence Ledet at worship@ubcthibodaux.net.
For more information, or to volunteer to assist with our website media please contact the church office at (985) 446-5818.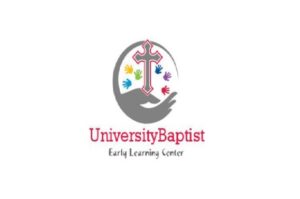 University Baptist Early Learning Center is a ministry of University Baptist Church. Our mission is to provide a high quality program to the children and families that we serve in a Christian environment.
UBCELC is a Type 1 Licensed early learning center under the supervision of the Louisiana Department of Education for ages 6 weeks to 4 years old.
For more information on our Early Learning Center, feel free to call and talk with our Director – Annie Bergeron at 985-414-4988. You can also e-mail all questions or inquiries about registration to elc@ubcthibodaux.net
Monday-Friday 8:30am-4:30pm
Phone
Email
for staff emails, see our staff page
Address
You can
also

find us on Facebookhttps://www.facebook.com/universitybcthibodaux/
Twitter https://twitter.com/UBCThibodaux
Give Now
Our God is a God of abundance and He loves to give. He sacrificed willingly on the cross and then invited us into fullness of life. As His children, we are called to imitate Him. Our generosity in giving is a demonstration of God's character and a response to what He has done for us.