UBC Students
The Student Ministry at UBC exists to partner with parents and draw students (6th through 12th Grade) to a deeper, growing relationship with Jesus Christ.
Through weekly Bible Study, monthly socials, and outreach events, students at UBC are provided with opportunities to learn how to live Christ-centered lives and follow-through in our church's mission:
Word, Worship, Welcome, Witness.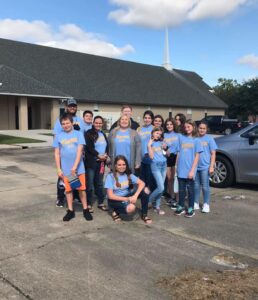 Weekly Schedule
Sunday Small Group- 5:30pm
Wednesday Student Worship- 6pm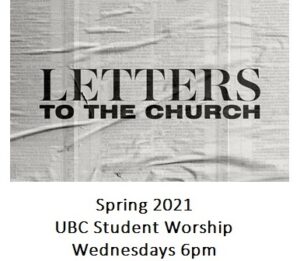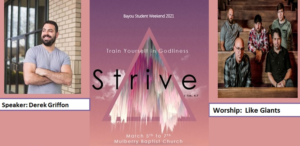 What is Bayou Student Weekend?
It's a fun-filled weekend gathering of students 6th-12th grade from the tri-parish area! Our students and friends will have the opportunity to grow in their faith and connect with other local students and churches.
When? March 5th-7th
Where?
Mulberry Baptist Church
How much? $35 $20 for UBC Students (DUE Feb. 17th)
Sign-up TODAY!