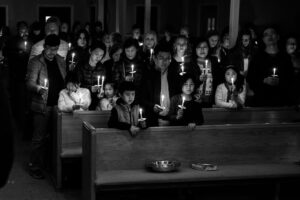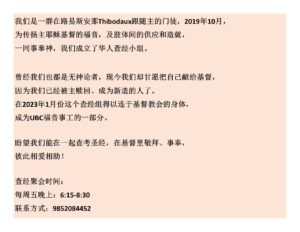 We are a group of Jesus followers in Thibodaux, LA. We have established the Chinese Bible study fellowship since October 2019, for the purpose of proclaiming the gospel of Christ, building up the believers, and serving the living God together. Once we were atheist, but now we submitted ourselves to Christ. Because we have been redeemed, and became new creations.
Later in January 2023, our fellowship got connected to the church body and became a part of UBC's ministry.
We hope you can join us to study the Bible, to worship and serve in
Christ, and to love one another.
Every Friday 6:15pm-8:30pm