JP Cox, Pastor
jpcox@ubcthibodaux.net
J.P. hails from the bayous of South Louisiana and considers himself to be a 24-karat Cajun. He has been married to the love of his life Lacie since 2003, and together they are the parents to beautiful twin girls, M'Lynn and Mallory, and their handsome rugrat, Tripp. He has been privileged to serve as pastor of UBC since 2015 and would love for you to be a part of the awesome things God is doing here. He'd love to meet you and might even take you out for a fried shrimp lunch, if you play your cards right!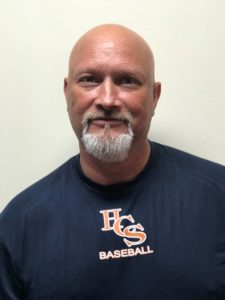 Lawrence Ledet, Worship Leader
worship@ubcthibodaux.net
Lawrence J. Ledet was called to UBC in April 2018 to serve as our Worship Leader and is from Houma, LA. He has been married to Toni since April 1992 and has 3 sons (Drake, Taylor, & Blake) and 3 grandchildren (Layla, Jerome, & Emelia). He has proudly served our military in the U.S. Navy. He loves to make people laugh, watch sports, hang out with friends/family, go to beach vacations, and worship with our UBC family.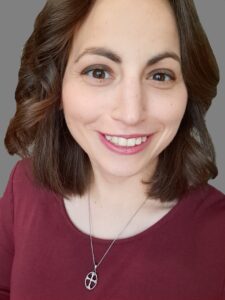 Charity Robin, Co-interim Youth and Collegiate Leader
Starting out as a part-time ELC worker and a full time college student, Charity has been part of the UBC family since 2017. After following God's call to Education, Charity officially graduated from Nicholls State University in Dec. 2021 with a degree in Birth to Five Early Interventionist Education. As an elementary school teacher, Charity gets to live out her passion of teaching and loving on the next generation. In the spring of 2022, Charity accepted the call of being Co-interim youth and college leader, a group that Charity had been very much involved in since she came to University. Charity is a firm believer in life's 3 E's: Engage. Encourage. Equip. This is the mindset that Charity hopes to instill in the new generations that come. Charity is an avid runner, reader, traveler, and Chick-Fil-A enthusiast!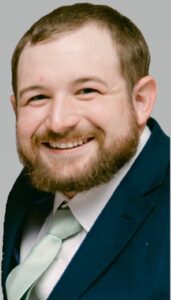 Ashton Crow, Co-interim Youth and Collegiate Leader
Ashton is from Denham Springs LA and a 2022 Nicholls State University graduate. He was a student leader with the Nicholls Baptist College Ministry (BCM) and has worked in student ministry for 7 years. Ashton is an avid outdoorsman enjoying spending time in Gods country. He is excited to see what God's great plans are for the UBC students and their families.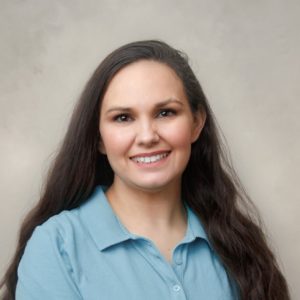 Annie Bergeron, ELC Director
elc@ubcthibodaux.net
Annie serves as our Early Learning Center (ELC) Director. She has been part of the ELC for 10 years prior to becoming director in 2019. She is from Vacherie and currently resides there. Annie is married to Nathan and they have four beautiful children: Natalie, Nathan Jr., Noah, and Nolan. In her spare time, she volunteers as the leader for her daughter's Girl Scout Troop. Her hobbies include traveling, reading, listening to worship music and spending time with her family.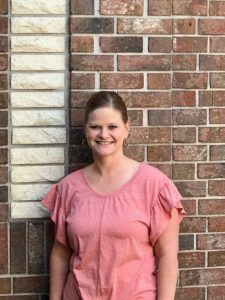 Lacie Cox, Financial Coordinator
finance@ubcthibodaux.net
Lacie serves as our financial coordinator and is Pastor JP's much better half. In addition to managing the day to day financial affairs of the church, she somehow manages to home-school their three children and babysits her oldest child (Pastor JP). She is a native of South Louisiana and is a 2005 graduate of Nicholls State University. In what little spare time she has when not tending to family, church, and work responsibilities, Lacie loves to read, cook Keto-inspired recipes, and shop for bargains.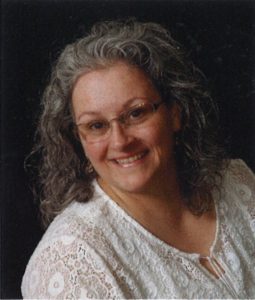 Amy Storey, Ministry Assistant
ubc@ubcthibodaux.net
Amy has been serving as our ministry assistant since June 2015 and is from Thibodaux, LA. She and her husband Chris have faithfully served at UBC for several years. Amy has a servant's heart and is always willing to do whatever is needed. She enjoys being outside in the company of her plants, reading, and crafting. She is a prayer warrior who is always willing to take requests.